Bobblehead dolls are so silly and amusing that you would not think of them as a part of a money making strategy. But their lovable traits and popularity make them excellent promotional items for businesses. Actually, their whole history was influenced by the decision to use bobble heads as part of promotions or celebrations.
Nowadays, these funny dolls are at a peak of popularity and variety. A lot of brands have launched their own bobbleheads to promote themselves and industries such as the cinema, TV or sports world have created a whole niche for these charming nodders. It's nearly impossible to find a comic book store, library or toy store that does not sell bobbleheads of the most beloved characters and celebrities.
With the advances in technology and the possibility of creating highly customizable dolls, a lot of companies were born to fill this niche. Today you can find a huge number of custom bobbleheads sellers and manufacturers. Besides making a great gift for a friend or family member, this little doll can bring you some profit too if you own a business. Let's see exactly how.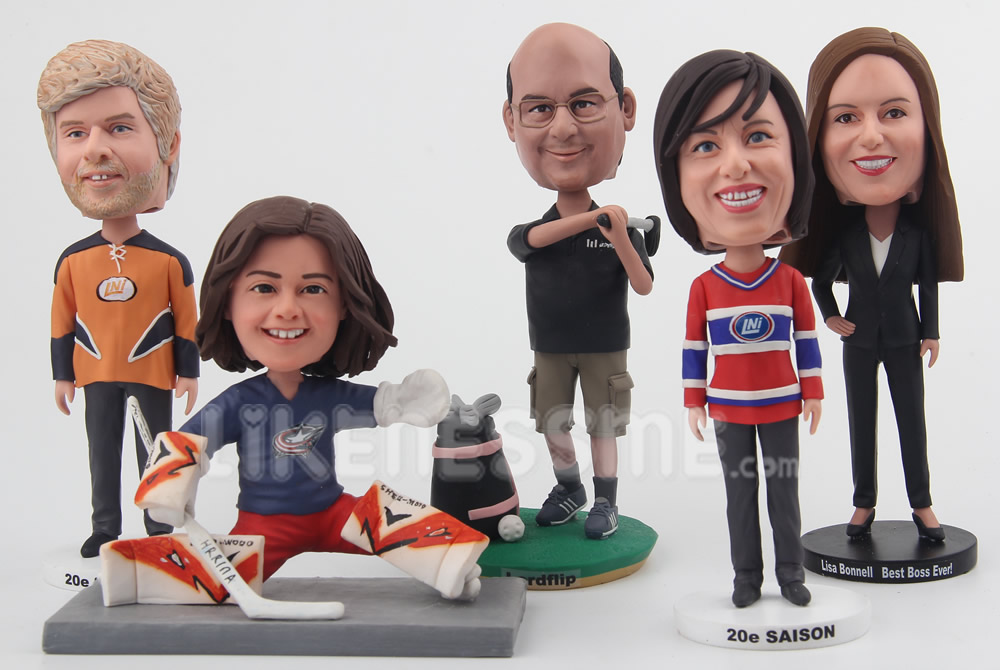 How to create your custom business bobble head
Owning a business means carefully building a brand and getting your customers to form an emotional connection with it. The basic elements of your brand are the name, logo, slogan, even the color scheme, and the tone used. It can go further than that and be present in a more detailed manner, like the way you reward loyal customers, the way you greet your customers, how often you change your product, how fast or how slow you produce your good etc.
If you are a business owner you must already know what image you want to project to your target audience. If you already have a mascot as a part of your brand, it's simple, just use it as a model for the bobblehead dolls. This was done by McDonald's, Fanta, Roche, KFC, Taco Bell and many, many others have used this method of promotion.
If you don't have a mascot, create one or picture the perfect employee of your business. Use a bobblehead that smiles, wears a uniform and your brand name, and is ready to assist your customers. If you already have a popular campaign and you are using a punchline or a joke that is already known by your customers, incorporate it in the design, you can even record it as a message. A smart way of really using the promoting capital of these dolls is including your website address on each doll.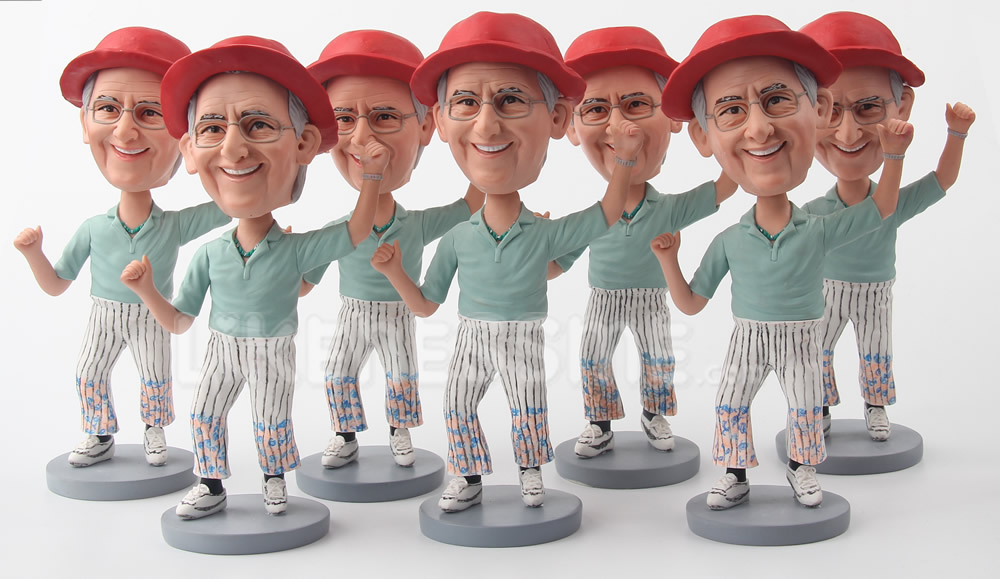 Choose a company that will produce your bobbleheads and start customizing
After having an idea of what your bobblehead will represent and look like, start searching for a company that will deliver exactly what you need. There are many options on the market and usually, the production methods are the same, but you can orientate price-wise or check the quality and reviews before starting.
When you contact a bobblehead company, provide them with details about how your doll will look like, what is the degree of customization, how many pieces do you need and how fast you want them to be delivered. This information will affect the total cost and you need to find a good price-quality ratio. If all your dolls will look the same, you will benefit from discounts, as molds will be used. Companies also offer discounts for larger quantities of ordered items. Let them know early on that you need duplicates, as the original molds need to be kept.
In terms of customization, you can closely check with the artists and provide feedback through each step of the production. To ensure that the end product will fit your needs, almost all companies involve you in the creation process and you will have to approve several steps before the series is produced.
A good idea in this stage of your campaign is to ask for feedback from your employees, partners or even family and friends. Get a taste of how people will react to your dolls and consider changing the bobblehead to be more likable if needed.
You can definitely trust us with the mission of creating a bobblehead doll for your business. We have been around and leading the industry of bobblehead dolls since 2008.  Feel free to contact us anytime for more details about the quality and prices.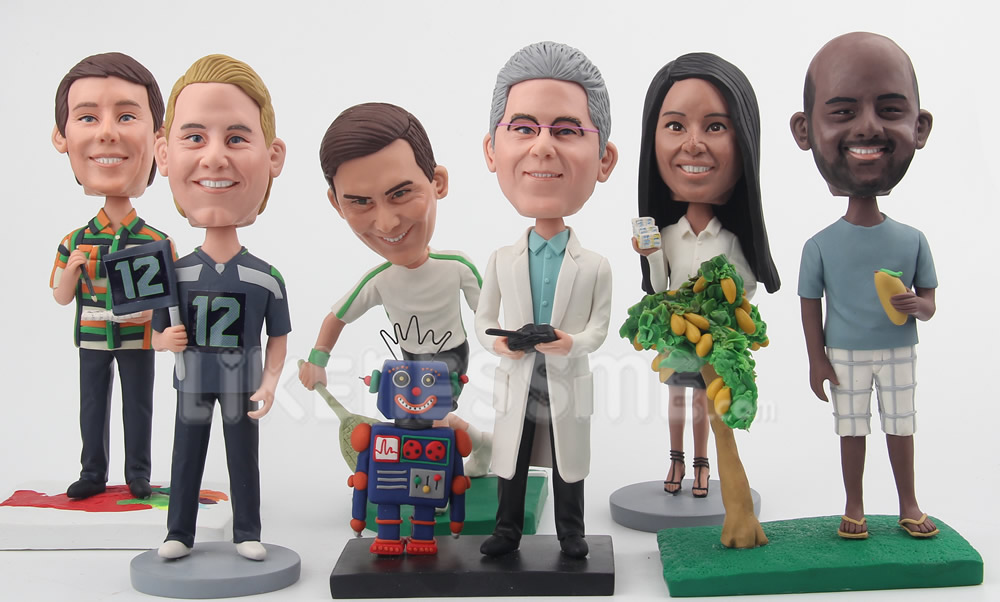 You have your own business bobblehead, duplicated. What now?
Even if these toys are instantly liked and most often receive good reactions, you need to think of a way of maximizing the profit they can bring. The main purpose of these items if to increase awareness for your brand, make it likable and help you bond with your existing clients.
Announce the launch of the bobblehead through all your marketing media, organize giveaways or promote them directly in your store. Show the satisfied customers with their own bobble heads and get coverage in the media. You will soon pat yourself on the back for the great idea of getting your own bobblehead.