When it comes to buying gifts for the special women in our lives, we can find ourselves stuck with no ideas. Whether it's your mother's birthday, your sister's graduation or you just want to surprise your girlfriend or wife, you really need to choose something to impress.
A bobblehead doll is always an inspired gift for anyone because they are so fun and joyful. Plus, they can be highly customized to resemble your loved one. This is a great form of flattery, paying a tribute to the person by giving them a mini version of themselves.
Here are some great examples of personalized bobblehead dolls for her.
1- For the pet lover in your life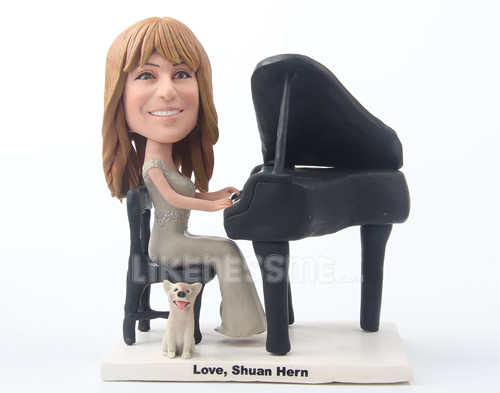 This personalized girl with pets bobblehead will be instantly appreciated by an animal lover. Dog or cat person alike, you can order a doll that features whatever animal you'd like. Even if your friend or a family member has more than one pet, you can bring them all together in one figurine. The doll will be fitted with a really cute outfit and you can choose the color of the dress and send pictures of the girl and pets you want to portrait.
2- For the girl who had just graduated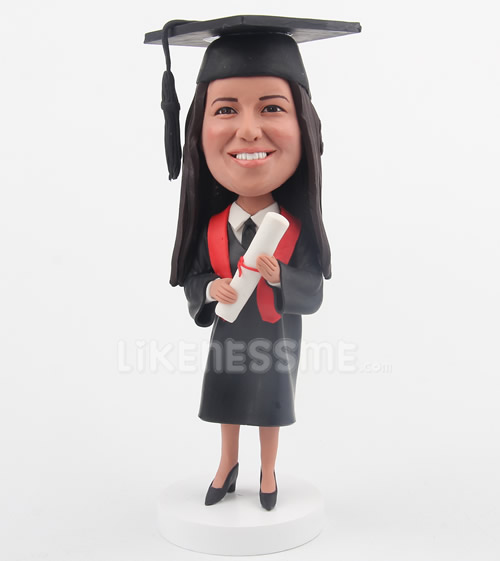 Ending high school or college is a really big event in anyone's life and it marks the achievements and great memories of a wonderful part of our lives. A bobblehead doll of a girl in a graduation gown and cap is a perfect way to honor this event.
3- For the girl who likes to meditate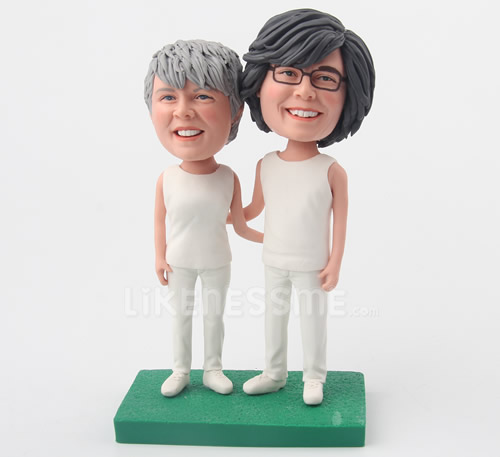 If the beloved woman in your life is passionate about meditation, choose this personalized bobblehead of her meditating. When yoga and healthy living are so popular and cherished these days, the bobbleheads must keep up too! This bobblehead sits in the lotus position and aligns its chakras to be at peace with the universe.
4- For the girl who loves to sunbathe
Who doesn't love summer and the beach? If the special woman in your life is a sun lover, get her a personalized bobblehead wearing a bikini. This is a sexy version of her posing on a sandy beach and it will always remind her to relax and enjoy life.
5- For the girl who loves to sing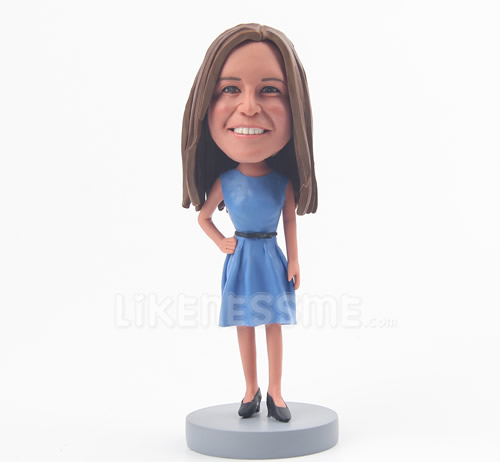 Singing is a passion that can be very intense and that never goes away in someone's life. If you love and care about a woman or a girl who loves to sing, pay a tribute to her through this custom bobblehead of her holding a microphone. If she plays an instrument, we will include it in the figurine and make sure everything matches the pictures you send to us.
Your wife, sister, daughter or friend will be mostly impressed by your caring gift and will cherish this tribute for years to come. Plus, it's a great conversation starter for when someone visits her, so rest assured your gift will be on display all the time.