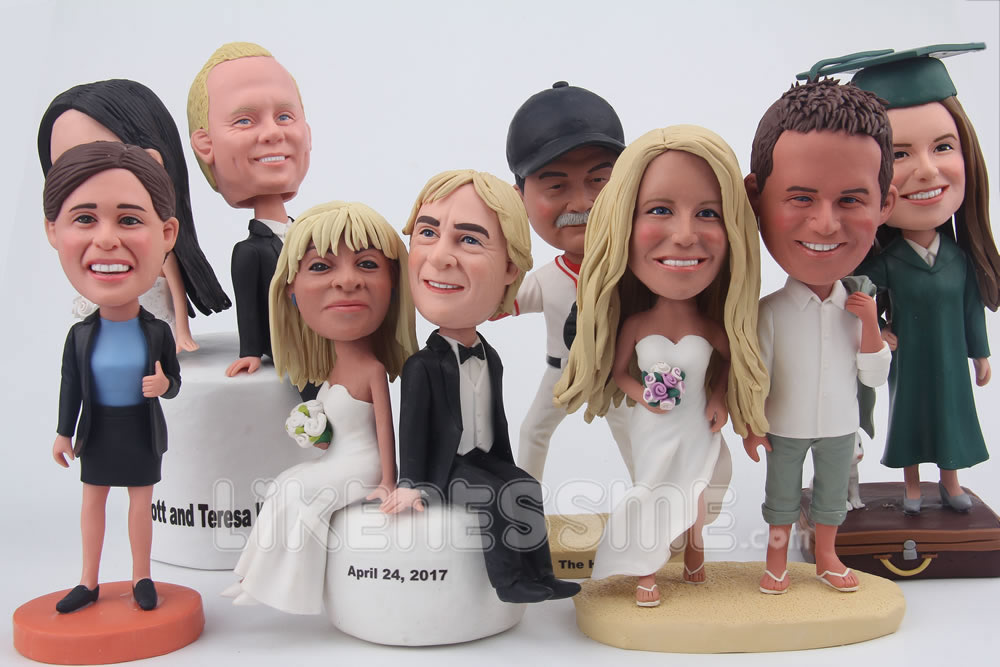 For a happy couple, memories are everywhere. You can keep a dry leaf from a walk in the park, a napkin from a restaurant you both loved. You can snap a ton of pictures and create an album or even buy some matching personalized shirts. There are a lot of ideas for gifts that remind you of each other and celebrate your love.
One of the most fun ideas to mark your love for each other is to order a replica of you two in the form of bobbleheads. We assure you it will be a conversation starter each time someone visits you. You get the chance to mark your engagement, wedding, or just your awesome normal selves. People will definitely ask questions about your story and will smile looking at your huge heads nodding in approval.
The best couple bobbleheads are the ones that evoke something you like to do together or a common memory. You can order a figurine that depicts you in Hawaii or one that shows you two fishing together. You can include cars, surfboards or wedding attire. The possibilities are unlimited. Let's see some great ideas for your couple bobbleheads.
1- Groom lifting his bride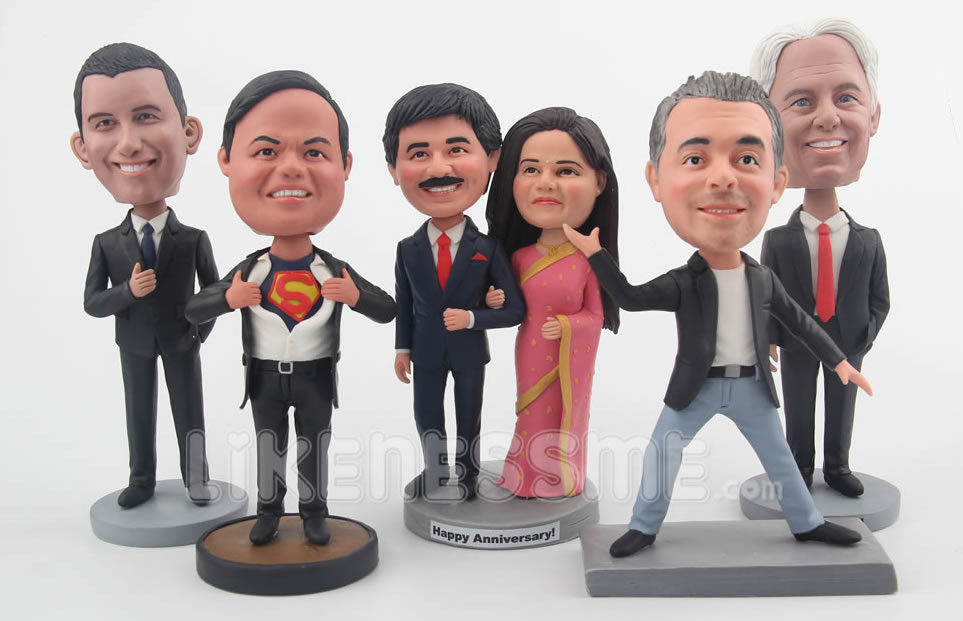 For those of you who want to get away a bit from the traditional, serious stuff, we recommend this bobblehead. It shows you two at your best selves, all dressed up for your big event. It also says a lot about your love to laugh and feel good with each other. This doll duo depicts the groom lifting his bride above his head, demonstrating his strength, as well as her dainty physique. But who says you can't switch the roles? Be free to choose the bride to be the demonstrator of force, we all know it's true.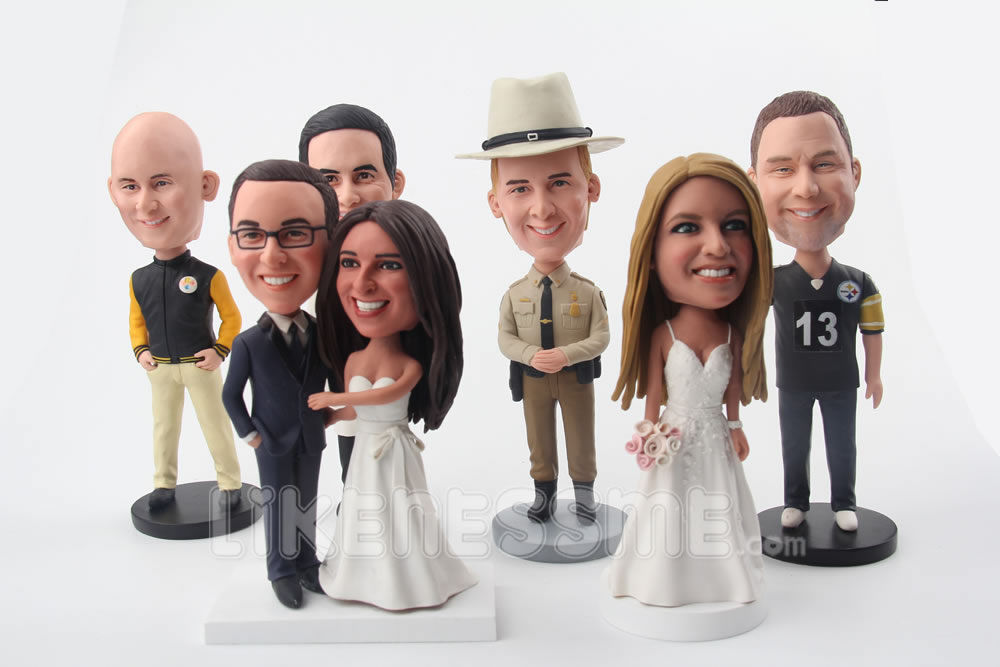 To remember your wedding day, you will have tons and tons of pictures and video footage, that's for sure. But how many moments did you save from your proposal? Of course, you both remember every minute of it (since they felt like years, probably), but wouldn't it be fun to depict it for the others too? If you don't have a video or photo of your proposal, recreate it with the help of bobbleheads. She will certainly say Yes by nodding.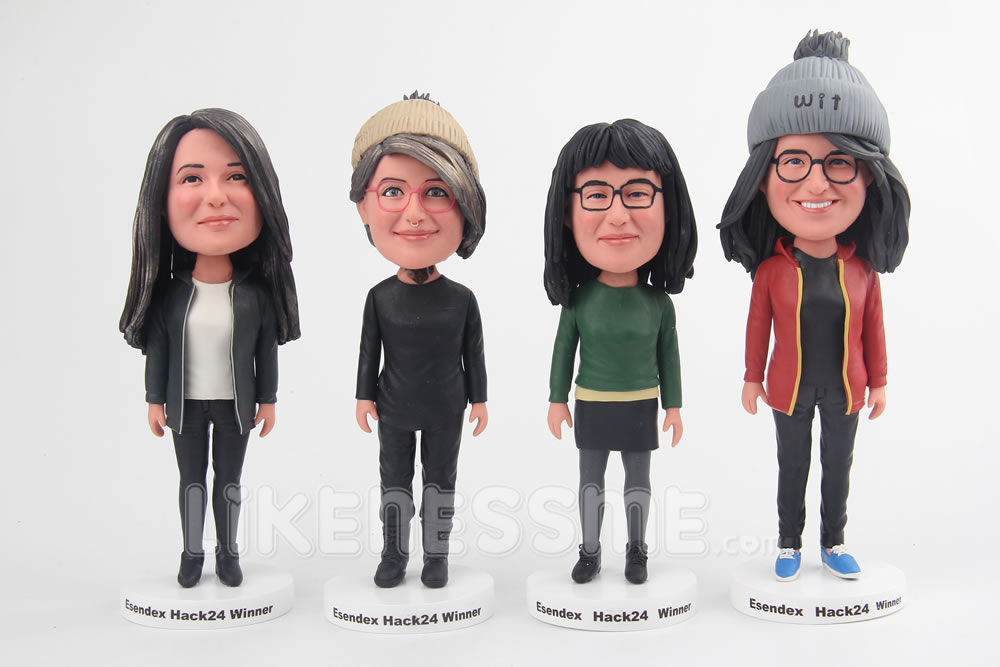 If your common passion is singing or you have special memories at the karaoke bar, order this custom bobblehead duo of you. It is a great way of paying a tribute to your talents and the common love for arts and beauty. You can include instruments and pick your own jamming outfit to make the dolls as realistic as possible.
Take a look at what we have to offer and plan your future dolls together. It will be a really fun experience and it will bring you a lot of beautiful memories.