The Start:
bobbleheads are among the most amazing toys in human history. It is believed that the first set was manufactured in Germany around 1920s and became famous quite around the 1960s. They were primarily for sports. Today, they are quite popular for sports, entertainment as well as for cartoon characters. The most common thing about them is that they were not quite personlized before as some of them are now. While they were made for each team, they had the same and face and only the uniforms were different.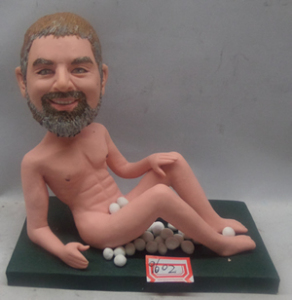 The popularity:
The bobbleheads were a bit popular in the late 1960s before they became quite unpopular in the mid 1970s. At this time, however, the most popular ones were those for the Beatles and the baseball team. When they disappeared and became quite less popular, the two remained to be the most sought after bobblehead dolls in history at the time.
The bobbleheads actually returned to prominence after 20 years. You already know that bobbleheads like the Beatles were popular at the time despite situation. However, the new ones were quite rare and and far between. They later came to "being" due to their cheaper manufacturing process and and the change of the material from ceramic to plastic. It became possible to make limited numbers necessary to make them viable collectibles.
The Material:
Three materials have been used in the history of custom bobbleheads. The very first material to be used was the papier-mache. The material had a problem with chipping and cracking and so was changed to ceramic. A few year later, there was a change from ceramic material to the use of plastic in the manufacture of bobbleheads. This is what made it possible to manufacture them easily and at low costs.