The year is finally coming to an end, and the season of giving and showing love is upon us. Show the love this season to that special person in your life with a fancy bobblehead. Immortalize your most romantic moments with this wonderful dolls.
1- Personalized bobblehead marriage proposal.
Remember when you first proposed? Or is it when you were first proposed to? Remember how the air was filled with emotions and your skin was charged with excitement? Did you get that wonderful moment on camera? Well, this is even better than a picture. Make a bobblehead depicting that exact moment, in that exact pose and present it to your spouse! What a wonderful surprise that would be this coming new year.
Are you not yet married? Even better. Propose to your lover with this wonderful bobblehead, and take the exact pose depicted by the bobblehead you! Make your proposal even more memorable with this romantic bobblehead. All you have to do is send a picture of you and your lover and choose which pose you want and you are all set for the perfect proposal/proposal reminder possible. Share the love this festive season. Visit https://www.likenessme.com/professional-custom-bobbleheads-of-marriage-proposal-mb3790-113790.html to order.
2- Customized baseball couple.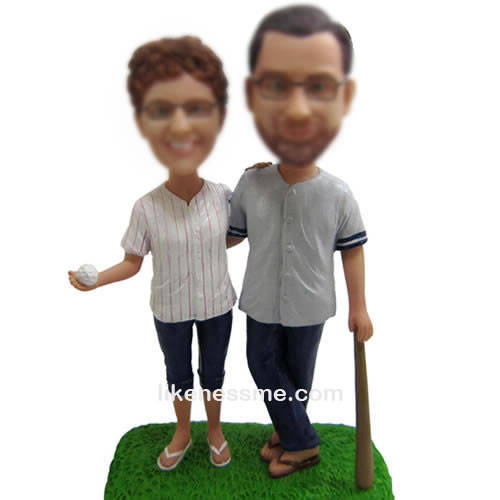 Whether you or your lover enjoy watching the game or playing it, if you are a baseball fan, then you don't want to be without this one. Most especially if you both love the sport. This beautiful doll would leave you falling in love with the sport and your lover all over again, while it forever reminds you of that lovely moment in your life you want engraved. Have them crafted and presented to your lover this coming new year, and watch just that happen.
These beauties are crafted with precision and to perfection. Send a model picture of yourself and your lover and have the bobblehead look exactly that way. You could also make changes to the color or type of clothes, model, and other such changes if you want to. Get these bobbleheads and enjoy the best of the baseball look and the bobblehead world. Visit https://www.likenessme.com/professional-custom-bobbleheads-of-baseball-couple-mb3788-113788.html to order.
3- Customized Poseidon couple bobbleheads.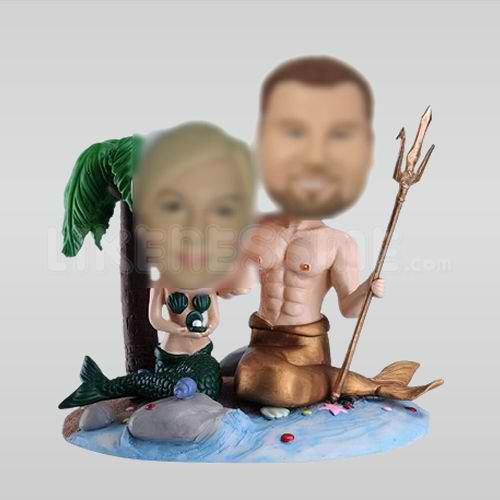 Are you or/and your lover beach lovers? Do you love the thoughts of mermaids and mermen or have you ever thought of being one? Do you love the sea and everything about it? Then make yourself and your love the king and the queen of the sea with this lovely bobblehead. Have you and your love depicted as the Greek god-couple of the sea themselves, tridents, fish-tails, sea-shells and all.
You could also choose the scene you want to be depicted in (like a spot at the beach you frequent), the type of tail, the color, and much more with this fully handmade dolls. So live your dreams, or at least let your bobbleheads live them for you.
Send a picture of your lover and you with good front-view in other to get a perfect depiction. Visit https://www.likenessme.com/customized-poseidon-couple-bobbleheads-3113929.html to order.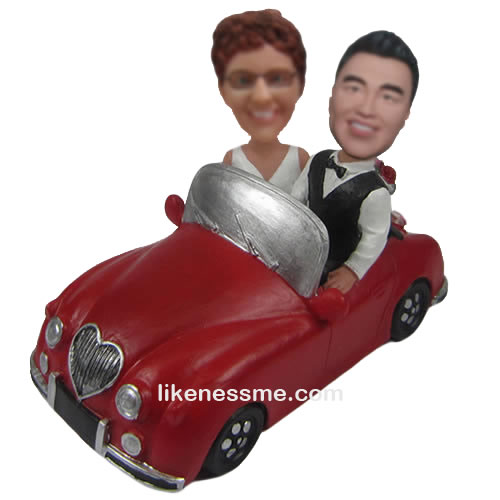 If you are a collector or lover of cars AND bobbleheads, then this is one you absolutely have to get. You just have to. These babies are more than just toys, they're a masterpiece. Get one or more of these beauties, and you'd know what I mean.
The best part is that these babies can be fully and completely custom made. Yes, you can have them built for you entirely from scratch. Take a picture of the car of your choice, together with yourself and your lover as a foundation to craft on. You could also send the model of the car, color, and so on; or even choose what attire you want on too. Make a bobblehead of you and your lover in your first car, your new car, or even your dream car for this coming new year and present it to him or her. Visit https://www.likenessme.com/professional-custom-bobbleheads-with-red-car-mb3754-113754.html to order.
5- Personalized custom sweet couple.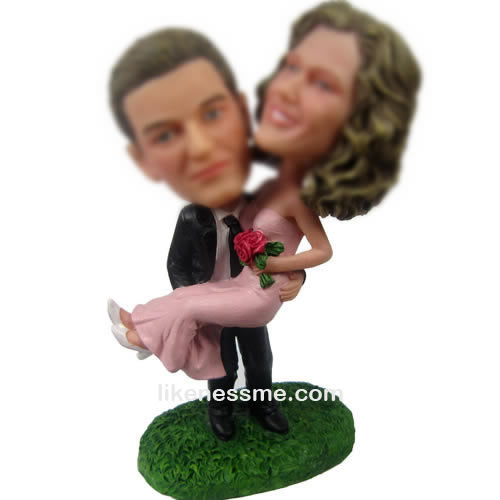 You don't need an anniversary to show how much you love your spouse or lover. You definitely don't need a special day to gift him or her. Make this coming new year special with this wonderful bobblehead.
Get this doll crafted in the exact image of you and your lover this new year and express your love. Send a picture of your lover and you and choose what pose you want for a fully personalized bobblehead. You could even decide on a pose yourself and direct the sculptors on how you want your bobbles crafted. Visit https://www.likenessme.com/professional-custom-sweet-couple-mb3737-113737.html to order today.