Christmas is right around the corner from us. It seems to approach quicker each and every year. Some people are just harder to buy for than others. It could be your husband or wife, a family member, or the secret Santa at your job. No matter who it is you are having a hard time buying for, it can be frustrating.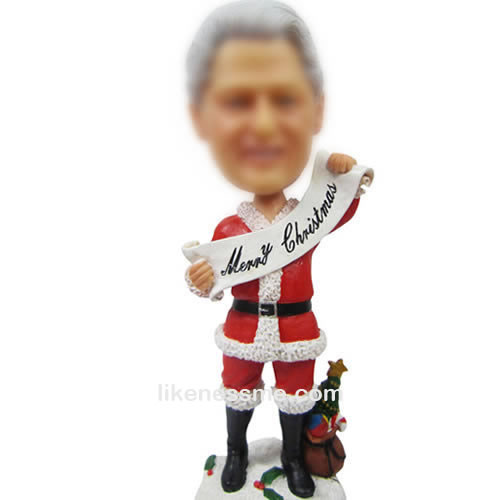 Luckily, a new popular present that can fit a large number of different people is a bobblehead. Maybe the person you drew for the secret Santa at work does nothing but talk about his favorite football player. If this is the case, you have hit the jackpot. You can get him a bobblehead of that football player and know that your present scored a touchdown at the Christmas party.
If you drew a female for the secret Santa, this may take a bit more consideration if you are not work friends and know a lot about each other. Sneak a peak at her desk. Does she have pictures of family, friends, or does she have a CD that she listens to all the time? Let us say she is into Maroon 5 big time. You can have a bobblehead made specifically for her of Adam Levine. She will love looking at it and making his head bob to the music in her office each day.
Family members can be easier to buy for, however, does that person really need another scarf or coffee mug? Getting them a custom bobblehead as their Christmas gift of themself is a very unique and personal gift. You will see the Christmas glow all over their face.
A Christmas gift to make a big splash with your spouse could be getting them a custom bobblehead of you too together. It is personal, unique, romantic, and fun to boot. They will love the gesture and know you put a lot of thought into them for the holiday season. It will most surely get you that kiss under the mistletoe!