Want to gift something to your better half's on their birthday or anniversary? How about a cute bobblehead? You can choose one or more from our incredible list of couple bobbleheads that are just right for you. Here you go!
1.  Fully Customized Wedding Bobblehead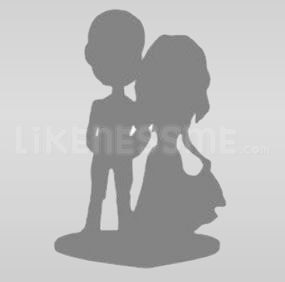 Get a fully customised bobblehead of your wedding. All you have to do is give us a detailed description about your needs and submit a photo of you both and the setting you'd like to memorialize and voila! You'll get your own personalized bobblehead doll from head to toe!
Go to https://www.likenessme.com/bobblehead-making-10413.html to order your wedding bobblehead and take full advantage of our FREE approvals in the different stages during the creation of your hand sculpted bobblehead doll. Though we sculpt our dolls to look like the photos you provide to us with great detail, you can ask for changes however you like.
2.  Groom In Black Suit Lifting His Bride In White Dress Bobblehead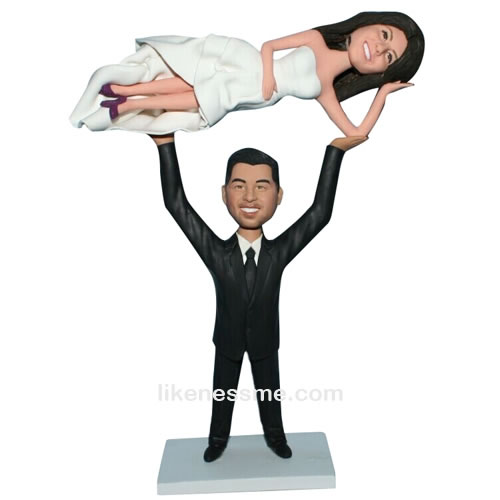 A fun way to surprise your better half is by this amusing groom in black suit lifting his white dressed bride bobblehead. Who doesn't like a animated moment of your wedding day where both of you look fantastic and full of life? We can customise your faces the way you like and it would be such a good story to tell your friends. All we need is a good front you of you and your better half and you're on your way to receiving this amusing bobblehead!
Click on https://www.likenessme.com/groom-in-black-suit-lifting-his-bride-in-white-wedding-dress-custom-bobblehead-3117260.html to see the model and get your order placed right away.
3.  Marriage Proposal Bobblehead
Make your most fond memory a permanent one by ordering a bobblehead of your marriage proposal. Immortalize that perfect moment you proposed, and have a keepsake to last a lifetime. This handmade bobblehead will be based on a photo of the bride and groom and is roughly between 6.5 to 12 inches.
For more information, go to https://www.likenessme.com/professional-custom-bobbleheads-of-marriage-proposal-mb3790-113790.html and get on your way to ordering one of our best bobbleheads!
4. Couple Bobblehead Doll With Dog Pet In Middle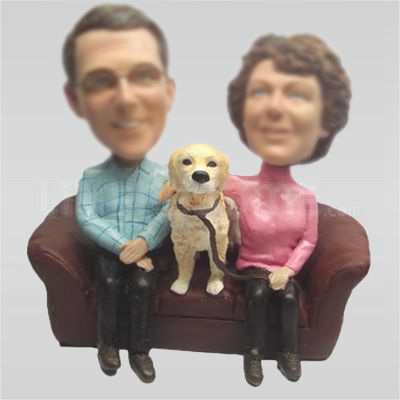 No matter what, your pets are an inseparable part of your family. Let us help you create significant memories with you, your spouse as well as your adorable pet. Just send us your requirements and photo by email and we will start working on this one of a kind bobblehead figurine keepsake.
You can see the default model on https://www.likenessme.com/customize-couple-bobblehead-doll-3115292.html and place your order there. The bobblehead will be sent to you in 6 days to 35 days once the order is placed.
5. Poseidon Couple Bobbleheads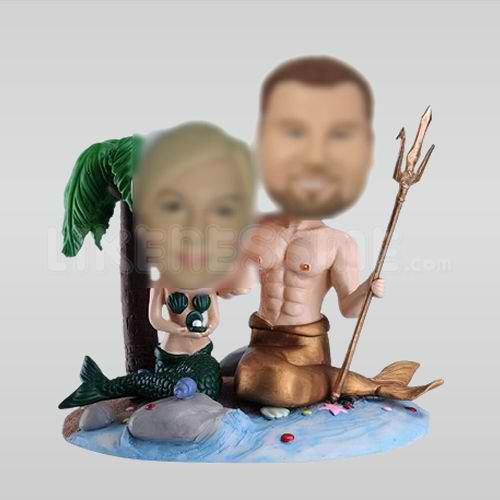 The ideal gift if you and your better half are fantasy lovers or even big fans of mythology! These customised Poseidon couple bobbleheads are even perfect for beach lovers. Create your own beach fantasy and see yourselves as the ultimate mermaids and mermen with this exclusive, handmade gift.
You can see the sample and order by clicking in this link https://www.likenessme.com/customized-poseidon-couple-bobbleheads-3113929.html
6.  Christmas Wedding Bobbleheads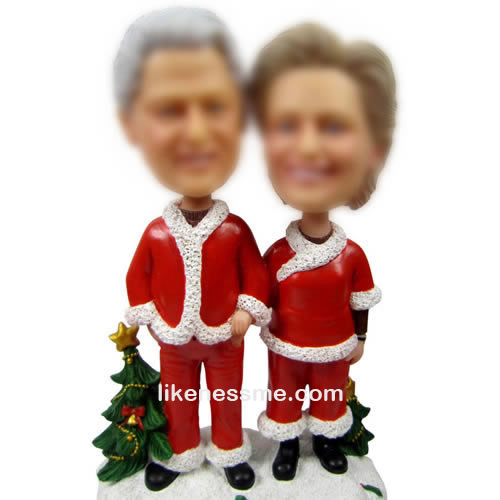 Whether it's Christmas or not, you can never go wrong when you dress yourselves as Mr and Mrs Claus!  This one of a kind bobblehead doll comes not only in Santa Claus dressing, you can even dress yourself as an elf. Place your order on https://www.likenessme.com/custom-christmas-wedding-bobbleheads-mb3710-113710.html. Hohoho!
7. Couple Golf Bobbleheads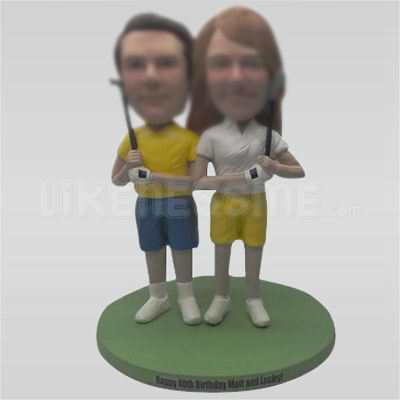 This is absolutely the perfect gift for you and your golf loving partner! This customised bobblehead doll can be personalised you're your choice of clothes, and of course, your faces. What's more, our figurines can be shipped anywhere in the world.
So whichever part of the planet you are living in, you can get these handmade beautiful gifts without any hassle in 6 to 35 days. Visit https://www.likenessme.com/custom-couple-golf-bobbleheads-3114723.html for more details.
8. Make Action Figure Bobbleheads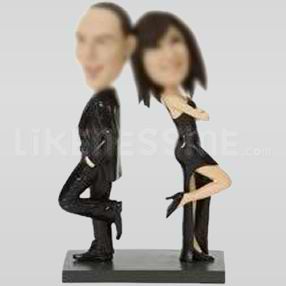 Who doesn't like movies and their iconic stars? Like Mr. and Mrs. Smith for instance! Brad Pitt and Angelina Jolie's exemplary roles in this movie not only started their real life love story, but also made them one of the most stylish actors in the movie industry!
So what are you waiting for? Get your own version of this famous action movie with our unique bobblehead dolls. It's the picture-perfect way to say I love you. To see samples and order, click on https://www.likenessme.com/make-action-figure-10506.html
9. Superman Couple Bobbleheads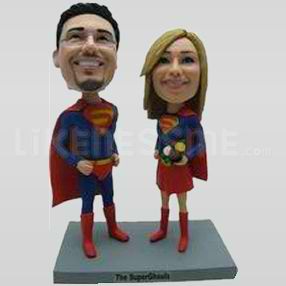 If you find the ideal wedding couple gift too boring for your taste, this is a shout out to all DC and Marvel comic fan couples out there. Whoever says you can't be superman in real life, you can prove them wrong! After all, who's actually seen the real superman? Just send us your picture and we'll sculpt our superman couple bobbleheads to look exactly like you in your pictures, but with Superman and Superwoman costume obviously!
Here's the link for more information https://www.likenessme.com/Bobble-Head-Doll-Superman-Couple-11569.html
All of our bobblehead doll sculptures can be fully customised according to your needs and requirements. We take great pride in ensuring your satisfaction and will keep you informed during various steps of the process by sending head proofs and hair proofs, body proofs (if applies) to your email. You can also choose your own pose and idea for you and your loved one.