Are you a lover of bobbleheads? Do you know someone who does, and are hoping to surprise them with a few? Are you a fervent bobblehead collector? Do you believe the bigger they are, the better? Well, this list of absolutely amazing 12-inch bobbleheads is just right for you!
1. Custom man in suit bobblehead.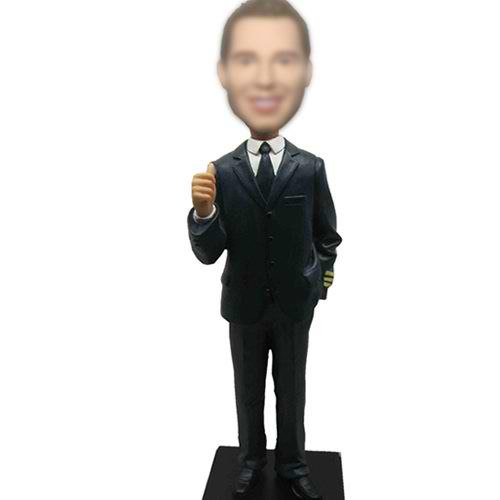 A good suit can make anyone look collected and put together. Couple that with a bobblehead and you get one beautifully crafted, collected doll. And the best part is that it can be custom made!
Are you the male whose bobblehead is to be created? Or are you creating it for a friend or family member as a gift? Are you a female hoping to get it created for your husband, father, child or friend? Well, this bobblehead is just right for just about anyone. Get a picture of the person you want to be sculpted sent, and you are ready to have these babies being made. you could also customize suit color and other such things too. Delivery is between 6-35 days. Visit https://www.likenessme.com/custom-man-in-suit-bobbleheads-12-inch-3113457.html to see the model and order.
2. Santa Claus bobblehead.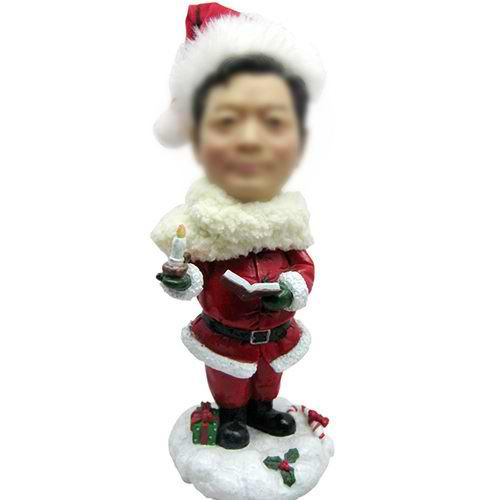 This is one you definitely need to get. Especially since the season is here again. Enjoy Christmas with your family and friends with these beautiful dolls around. They can serve as anything from decorations to gifts.
Get them custom made for you and your family and even friends. Celebrate Christmas together with your family AND bobblehead family and give these bobbleheads to friends in the season of giving. Send the pictures of those you want sculpted and have the perfect handmade bobblehead replica created just for them! Delivery is between 6-35 days. Visit https://www.likenessme.com/santa-claus-bobble-12-inch-3113479.html to see the model and get your order placed.
3. Wushu bobblehead.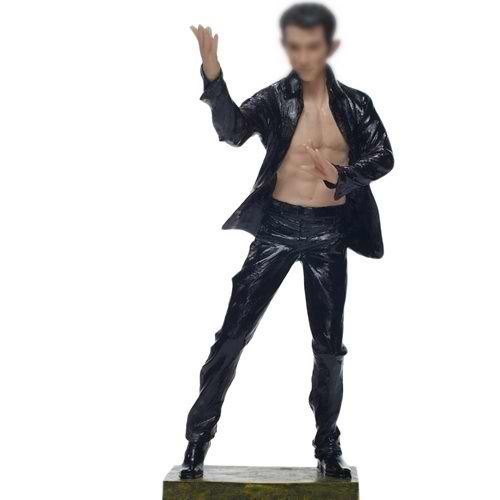 If you are a wushu practitioner or a lover of the art, then you are absolutely gonna love this. Get a bobblehead of you depicted in a wushu stance and look amazing In the handmade sculpture. What is your best stance? Get yourself engraved in it with this beautiful piece of work. You could also get one for friends or family.
All you have to do is send a picture of whose sculpture you want made and you are ready to go. Make sure to have a clear front view for a perfect depiction. Delivery takes between 6-35 days. Visit https://www.likenessme.com/wushu-bobble-12-inch-3113448.html to see the default model and order.
4. Horse riding bobblehead.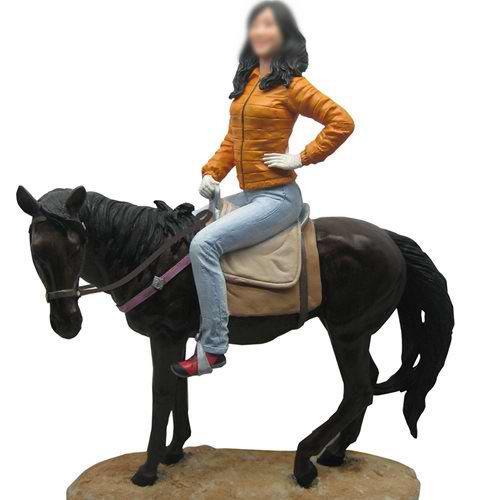 Get a horse riding bobblehead depicting yourself powerful and regal on a majestic stallion. Lovers of horses and horse riders are definitely gonna love this. Get this doll for yourself or friends and family and you would never regret it.
Get the bobblehead custom made by sending a picture of whose bobblehead you want crafted and get the handmade doll within 6-35 days of placing your order. You could also decide the color of the horse and make other such modification to your bobblehead. Visit https://www.likenessme.com/horse-riding-bobble-12-inch-3113402.html to see the default model and get yours made too.
5. Warrior bobblehead.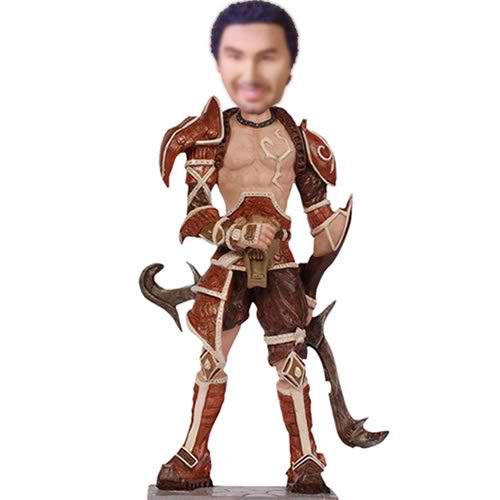 Ever dreamed of being a fearless warrior or a stepping into the shoes of your most loved ones? Do you know someone who does? Then this bobblehead is just perfect for you. Make one or more of this for yourself or whoever you wish and live your dream (or let them live theirs) through this wonderful handcrafted dolls.
All that is needed is a perfect front view of the person you want the doll crafted after. You could also provide an amour description to create the amour of your choice. Delivery takes between 6-35 days. Visit https://www.likenessme.com/warrior-bobble-12-inch-3113491.html to see the default model and order.
6. Personalized custom wedding bobblehead.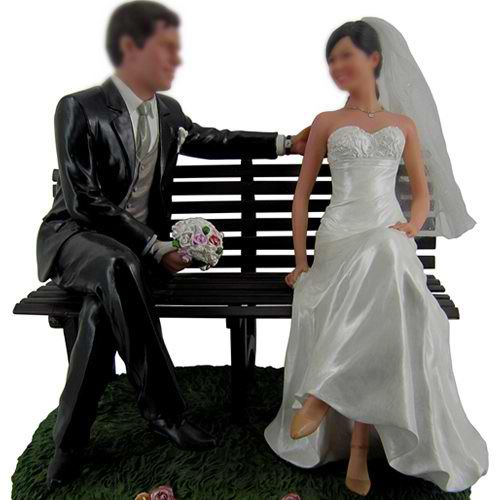 Make your wedding forever memorable with this custom made dolls. Immortalize that wonderful moment you proposed, or the moment you finally picked up your bride, or even your first kiss as a married couple. You could also make for friends and family.
Send a good picture of the couple you want the sculpture made after, and choose what pose you want them in. You could also change their attire and do more. Visit https://www.likenessme.com/professional-custom-wedding-bobble-head-12-inch-3113460.html to order.
The above-mentioned bobbleheads can be fully personalized. That means you can change basically everything about these dolls to suit your needs and requirements. You could have them handmade exactly how you want them. There are also more options to choose from and various wonderful bobbleheads to be ordered. You could get singer bobbleheads, ballet dancer bobbleheads, soldier bobblehead, sports bobblehead, couple bobbleheads and so much more. Visit https://www.likenessme.com/custom-bobbleheads/big-bobbleheads.html for a wide range of options to choose from. If you can't find a model you want, don't worry. You could choose the head-to-toe option and make a bobblehead in whatever form you want.