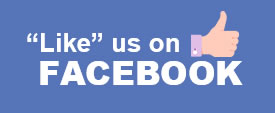 Likenessme Blog
7 Cute bobbleheads for pet lovers
Having a pet is like having a family. You don't just adopt the animal, you also take up the responsibility to love and care for it. Take a look at our many bobbleheads with your adorable pets. ...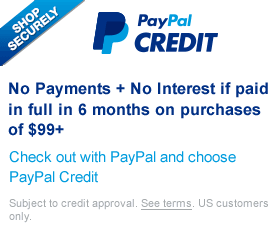 Design Scholarship
likenessme.com Design Scholarship
Because we know that future generations are going to need graphic designers and design technology of great innovation, we want to help foster the education those young people need. This is why we've created the Likeness Me Design Success Award Scholarship. We want to lend our support to the next generation of industry leaders.
Our award process is simple: We want students who are interested in 3D printing and design to apply by recording a 2-minute video presentation. We'd like to hear about your favorite use of a new design technology and what it is about your favorite pieces that appeal to you. That's all it takes! Good luck!

Scholarship Info
The winner of the scholarship competition will receive an award of $500 to put towards their education.
Entry Details
Your submission should take the form of a video roughly two minutes in length. Please touch on the following areas:
* Which new design technology is your favorite?
* How do you think this technology has influenced his or her contemporaries, and what impact do you think he or she will have in the future?
* What is your favorite piece of work created by this new design technology?
* What is it about that piece that appeals to you?
The best submitted video will earn a $500 scholarship to be put toward the creator's educational needs.

Scholarship Eligibility
This award competition is open to any and all students who are currently enrolled in a college or university.

Video Judging Criteria
We will assess the creativity, clarity, and general quality of the statements that applicants make in their videos.

How To Apply
As described above, the video should be no longer than two minutes. After you've recorded your video, simply upload it to YouTube. Use the phrase "Likeness Me Design Success Award Scholarship " as your title. You should also add a link to your YouTube description which points to this scholarship page.
After your video is uploaded, please email us at scholarship@likenessme.com. Include a link to your video and provide us with this identification information:
* Full Name
* Telephone Number
* Mailing Address
* The name of the university or college where you are currently enrolled.
* Proof that you are currently attending or have been accepted by your educational institution.
* Your current area of study
As part of the application process, you are implicitly giving permission for us to use your video in future promotional or marketing efforts. We will also expect you to publically acknowledge your receipt of the scholarship if selected so that we can promote the scholarship program further.

Schedule
This scholarship will be awarded annually. The deadline for this year's applications is November 30, 2017. We will pick the winners by June 30, and they will be notified before the start of December 15th 2017.